Leisure Travel
>> Travel Insurance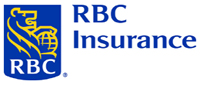 Sickness or accidental injury can happen at any time. Charges for hospital stays can be thousands of dollars per day, not including doctors' fees and diagnostic services. This easily adds up to a devastating financial loss. Other mishaps like replacing lost or stolen baggage, or buying a one-way ticket because of a missed return date, can ruin your holiday.
We offer plans designed for complete protection - from medical emergencies to stolen or lost baggage.
Click 'PRODUCTS' to find out more about our Travel Insurance products.
Visit our Corporate Travel area to learn how our corporate travel services make it easy to plan your business travel.







Special Offers for Travel Agents
TRIWORLD is pleased to introduce the new "B2B" section which caters to our colleagues in the travel industry.

Travel Newsletter